Mr Dimpu Bhagawati
Bhagawati Spine Clinic Trauma & Orthopaedic Surgeon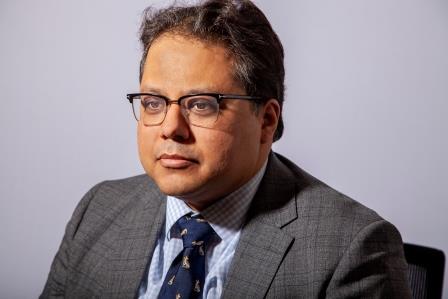 Qualifications
BA University of Oxford 1998; MRCS Royal College of Surgeons of England 2006; FRCS (Trauma and Orthopaedics) Royal College of Surgeons of England 2013; MA University of Oxford 2003; MBBS University College London 2001; MSc University College London 2007
Main NHS Base
Luton and Dunsatble
Member Of
Fellow of the Royal College of Surgeons of England
Member of the British Medical Association
Member of the Seddan Society
Member of the Girdlestone Orthopaedic Society
Member of the British Association of Spine Surgeons
Member of the North American Spine Society
Scope of Practice
Neck pain; Back pain; Spinal Surgery; Lumbar Disc Disease and degeneration; Cervical Disc Disease and degeneration; Scoliosis; Spine
Spinal Deformities; Spine / Spinal Tumours; Spine / Spinal Fractures; Spine / Spinal infection; Inflammatory Conditions within the Spine; Lumbar Epidural injections; Cervical Nerve root blocks; Lumbar Nerve root blocks, Transforaminal epidurals, Facet injections; Lumbar Discectomy; revision Lumbar Discectomy; Posterior Spinal Fusion; Posterior Lumbar Interbody Fusion; PLIF; Anterior Lumbar Interbody Fusion; ALIF; Transforaminal Lumbar Interbody Fusion; TLIF; Anterior Cervical Discectomy and Fusion; ACDF; Cervical Disc Replacement; Balloon Kyphoplasty; Minimally Invasive Spine/Spinal Surgery; MIS; Miminal Access Spine/Spinal Surgery; MASS; xtra-Lateral Interbody Fusion (XLIF), Manipulation and injection of coccyx, coccygectomy
Training & Background
Mr Bhagawati qualified from the University of Oxford and University College London and is a qualified, double fellowship trained Complex Spine Surgeon having completed two prestigious and internationally recognised Complex Spine Surgery Fellowships - at Oxford University Hospitals and the Royal National Orthopaedic Hospital, London.
Mr Bhagawati is a Consultant Orthopaedic and Spinal Surgeon in the Luton and Dunstable University Hospital; uses all modern spinal techniques including: Anterior Cevical Disectomy and Fusion, Cervical Disc replacement, Minimal Access Spine/Spinal Surgery (MASS), Minimally Invasive Spine/Spinal Surgery (MIS), Extra-Lateral Interbody Fusion (XLIF), Spine/Spinal Deformity Surgery, Kyphosis and Scoliosis, lumbar discectomy, lumbar decompression, balloon kyphoplasty as well as extensive experience in treating children with back and spine problems.
Mr Bhagawati provides acute pain relieving procedures including cervical / lumbar nerve root blocks, cervical and lumbar facet injections, cervical, lumbar and caudal epidural injections as well as manipulation and injection of coccyx.
A Fellow of the Royal College of Surgeons of England, a Member of the British Spine Society, a Member of the North American Spine Society, British Medical Association and the Girdlestone's Orthopaedic Society.