Dr Sriramulu Tharakaram
Consultant Dermatologist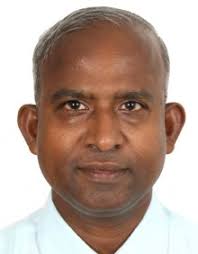 Qualifications
MBBS(Madras),MD,FRCPIre,FRCPLond, D.Derm.(Madras),FAAD
Main NHS Base
Bedford Hospital NHS Trust
Member Of
British Assoctaion of Dermatologists
Fellow American Academy of Dermatology
Scope of Practice
Paediatric Dermatology
Skin Cancers
Gential Dermatology
Contact Dermititis
Areas of Expertise
General Dermatology
Paediatric Dermatology
Skin cancers and Advanced Surgical Dermatology
Photodynamic Therapy
Chemical Peels
Botox
Patch Testing for Contact Dermatitis
Training & Background
Dr S Tharakaram MBBS, Dip.Derm, MD, FRCP is a Consultant Dermatologist based at Bedford Hospital.
He qualified from India's first medical school and premier teaching hospital, Madras Medical College, obtaining his postgraduate qualifications and training in Dermatology and General Medicine before training in the UK and obtaining the MRCP. In the UK he trained in Hull, Glasgow, Birmingham and the St John's Institute of Dermatology sub-specialising in Dermatological Surgery and Mohs Surgery and in Photobiology. He also worked in GenitoUrinary Medicine developing an interest in genital dermatoses.
He was first appointed in 1995 as a Consultant Dermatologist in Dudley where he worked for 6 years before moving to Tunbridge Wells and maintain links with London Dermatology. Whilst in Dudley he linked up with Paediatric Dermatology at Birmingham Children's Hospital developing an interest in Paediatric Dermatology.
He is a member of the British Association of Dermatologists, British Society of Paediatric Dermatology, Indian Society of Paediatric Dermatology, Indian Association of Dermatologists, Venereologists and Leprologists, British Society of Dermatological Surgery, American Academy of Dermatology, International Academy of Cosmetic Dermatology, and the St John's Hospital Dermatological Society amongst various learned societies.
He lectures to junior doctors, GP's and nurses on most aspects of Dermatology, he has a number of publications to his credit including an MD on Cutaneous Metastases, he serves as an undergraduate and membership examiner and lectures on the History of Medicine to learned societies.
Dr Tharakaram ("Tharak") MBBS,MD, FRCPI,FRCPLond, D.Derm.,FAAD, practices at the Three Counties Clinic, Bedford Hospital on a Friday evening, and carries out all surgical procedures. His interests include adult and paediatric dermatology, skin cancers, genital dermatology and contact dermatitis. On the NHS he works as a Consultant at Bedford Hospital; prior to that he worked at Tunbridge Wells where he continues his private dermatology practice. On request he lectures to groups of doctors, nurses and pharmacists.