The Three Counties Laser Centre is part of Bedford Hospital and proud to be one of a very small number in the UK to have the full suite of the most modern laser therapy equipment available, which is impressive given the increasing levels of complexity in the field of cutaneous laser therapy over the last two decades.
Our specialist team offers treatments for skin conditions for adults and children.
Common treatments include:
laser hair removal
laser tattoo removal
removal of moles, cysts and fatty lumps
laser removal of facial thread veins
rhinophyma (a skin condition of the nose) reduction
skin rejuvenation
skin injectables
eye bag removal (blepharoplasty)
The laser service is nationally recognised for its excellence with advanced laser equipment and specialist team. It has modern surgical theatres and provides many types of laser treatment and plastic surgery.
The range of laser equipment can be used to treat a very diverse range of skin types and conditions. All of the equipment is medical grade and 'gold standard' in terms of quality and safety.
The clinical environment meets all of the regulatory requirements for the safe operation of specialist laser therapy equipment.
Some of the lasers available in the clinic
Pulsed Dye Laser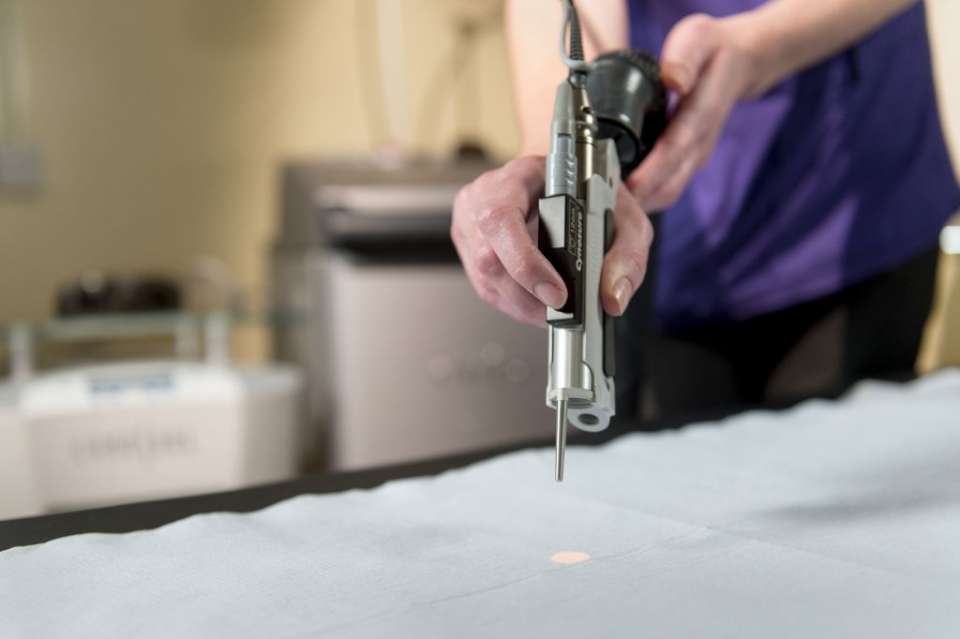 The Pulsed Dye Laser treats any vascular lesion such as port wine stains. Also for thread veins and broken blood vessels on the face.
Long Pulsed Alexandrite Laser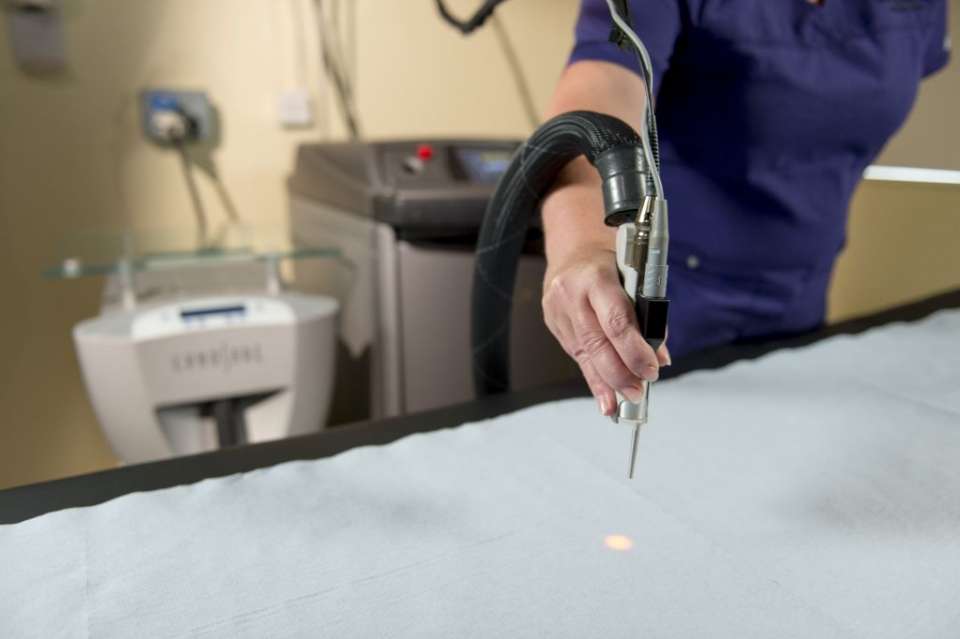 The Long Pulsed Alexandrite Laser is used for laser hair removal. The Long Pulsed NdYAG laser is used for laser hair removal for darker skin types.
Q-Switched NdYAG Laser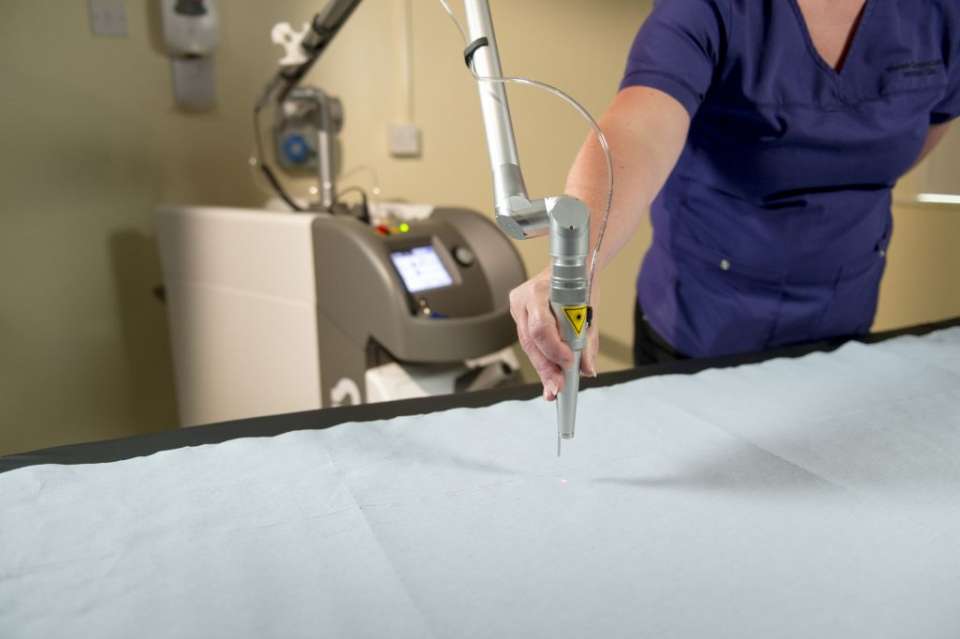 The Q-Switched NdYAG Laser is one of the lasers used for tattoo removal. The selection of laser depends on the colour of the dyes that have been used in the tattoo. We have two Q-Switched NdYAG lasers and a Ruby laser.
Carbon Dioxide Laser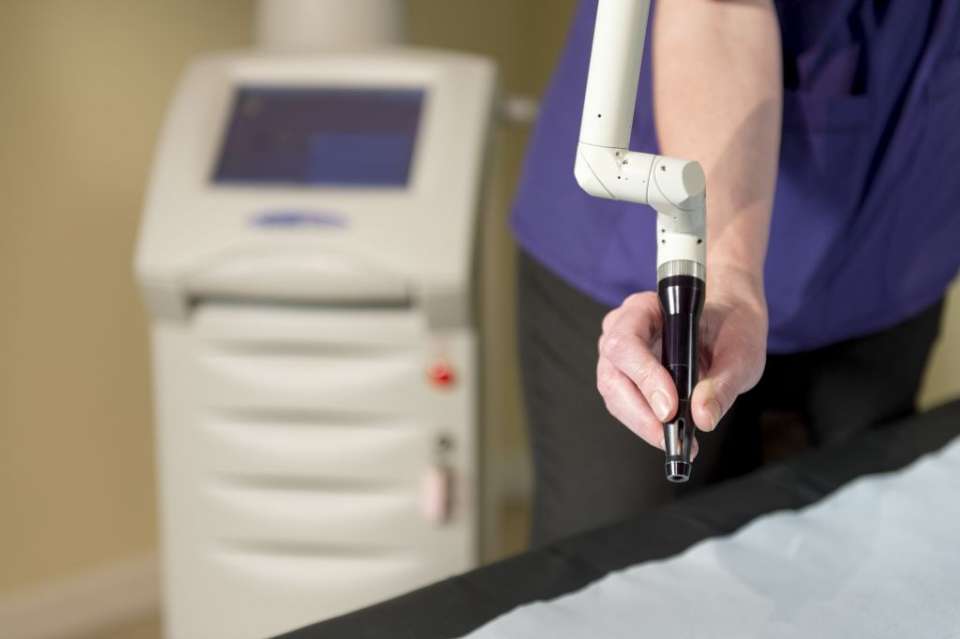 The carbon dioxide laser is our most powerful laser and is used for scar resurfacing, mole removal and treatment of unsightly lesions.
Erbium YAG laser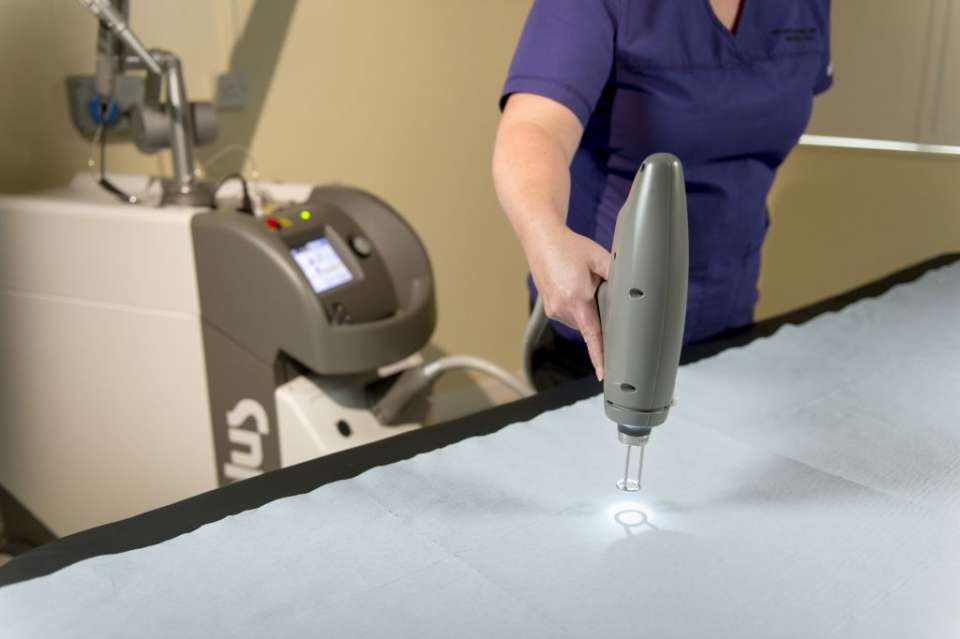 Erbium YAG lasers are used for facial rejuvenation, minor skin blemishes, superficial wrinkles and abnormal pigmentation.