Mr Alan Parbhoo
Consultant Oral and Maxillofacial Surgeon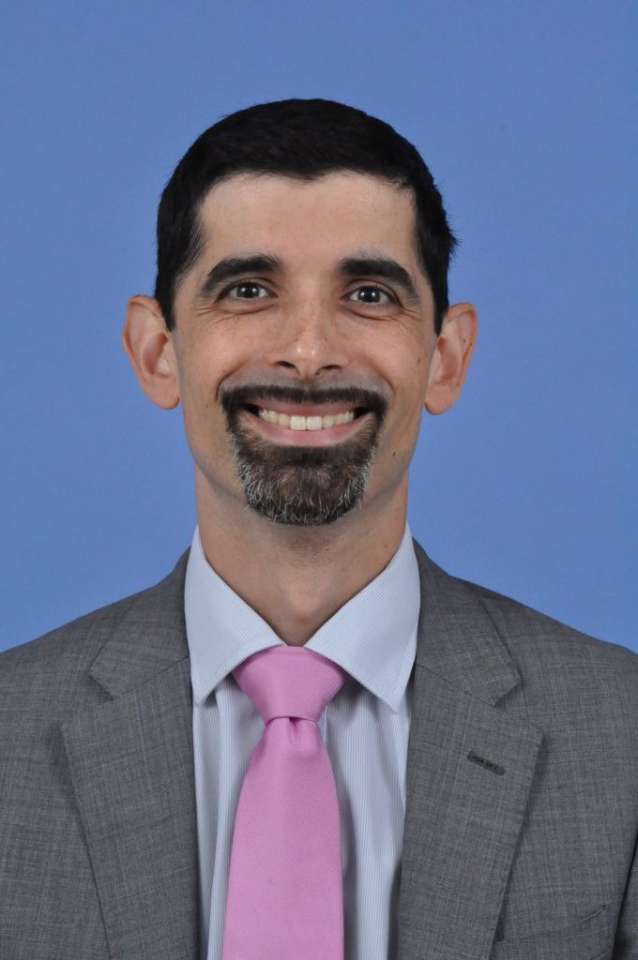 Qualifications
FRCS(OMFS) Gold Medal Winner, MRCS Eng, MBBS, BSc(Hons), BDS, Royal College of Surgeons of England accredited fellowship in Cosmetic & Reconstructive Surgery, Post-graduate training in the use of Medical Lasers
Year Qualified
MBBS 2001, BDS 2010, FRCS(OMFS) 2014
GMC Number
GMC number 6027909, GDC number 260367
Main NHS Base
Bedford Hospital NHS Trust
Member Of
British Association of Oral & Maxillofacial Surgeons
Royal College of Surgeons of England
British Medical Laser Association
Scope of Practice
Oral surgery (dental extractions, wisdom teeth, removal of oral lumps/bumps)
Surgical dermatology and skin cancer (diagnosis and removal of skin lesions, diagnosis and management of skin cancer, and reconstruction of the face)
Salivary gland disease (diagnosis and management of salivary disease in children and adults, stones, tumours, salivary surgery)
Management of all disorders of the jaw joint (temporomandibular joint) including facial pain (medical and surgical management)
Diagnosis and management of facial growth disorders and specialist interest in corrective facial surgery (orthognathic surgery)
Facial cosmetic surgery
Non-surgical facial rejuvenation
Skin care
Use of medical lasers for treatment of facial skin and oral conditions (including treatment of vascular malformations, visible veins, blemishes and resurfacing
Areas of Expertise
Diagnosis and management of facial growth disorders and specialist interest in corrective facial surgery (orthognathic surgery) in combination with rhinoplasty and genioplasty. Mr. Parbhoo is Clinical Lead of the Facial Deformity Service at Bedford Hospital.
Orthognathic surgery for management of sleep apnoea.
Use of medical lasers for treatment of facial skin and oral conditions.
Surgical dermatology and skin cancer with Dermascopic diagnosis and removal of skin lesions, diagnosis and management of all types of skin cancer. Mr. Parbhoo is Deputy Chair of the Skin Cancer Service at Bedford Hospital and Local Area Network.
Facial cosmetic surgery; removal of skin blemishes, corrective nasal (rhinoplasty), chin (Genioplasty), cheek (malar augmentation), ear surgery (otoplasty), facial resurfacing and scar revision (surgical and laser).
Non-surgical facial rejuvenation.
Skin care, with particular interest in facial skin care (including diet and lifestyle).
Training & Background
Mr. Alan Parbhoo is a consultant Oral & Maxillofacial Surgeon in Bedford and the Luton & Dunstable University Hospitals. He won the Gold Medal for the FRCS(OMFS) examination which is awarded to one candidate per year for the best performance throughout Great Britain and Ireland in the final intercollegiate specialty examination. After he completed higher surgical training he was appointed to a Royal College of Surgeons of England approved and fully accredited Cosmetic & Reconstructive Surgery Fellowship. He has completed post-graduate training in the use of medical lasers and is a member of the British Medical Laser Association.
At Bedford Hospital he is Clinical Lead for Oral & Maxillofacial Surgery and Orthodontics, Lead of the Facial Deformity Multi-Disciplinary Team (Maxillofacial Surgery & Orthodontics) and Deputy Chair of the Skin Cancer Multi-Disciplinary Team (Dermatology, Maxillofacial Surgery, Oncology, Pathology & Plastic Surgery).
Mr. Parbhoo performs most types of oral, maxillofacial and plastic surgery on the face and neck. His subspecialty interests in are skin cancer and reconstruction, facial deformity surgery (jaw correction/orthognathic surgery, rhinoplasty, genioplasty), cosmetic surgery (removal of skin blemishes, skin resurfacing, rhinoplasty, genioplasty, cheek augmentation, otoplasty, minor facelifts, scar revision), and treatment of jaw joint disorders.
Mr. Parbhoo has experience of using different types of medical laser for cosmetic and medical treatment of skin and mouth conditions and vascular (blood vessel) blemishes and malformations. He has been instrumental in introducing 3D virtual surgery and surgical planning as well as custom made surgical implants in the Beds, Herts & Bucks Maxillofacial Network.
Mr. Parbhoo has developed an interest and expertise in skin care (peri-operative, preventative and facial rejuvenation) as he understands that the holistic approach to surgery is often overlooked. Managing the skin before and after surgery to support and nurture it to keep it looking healthy can have an big impact on emotional and social well being. He offers consultations for skin care advice and can provide tailor made regimens.
Mr. Parbhoo is pro-active about obtaining patient feedback privately and in the NHS and uses the I Want Great Care website for feedback and ongoing medical revalidation. He is the recipient of a 5 star award for patient care.
Mr. Parbhoo has a degree in Molecular Biology and Molecular Oncology (as well as medical and dental degrees) for which he was awarded a First with Honours as well as the Research Prize for his dissertation. He is an Supervisor for Dental Trainees and Higher Surgical Trainees in Maxillofacial Surgery. He has published papers and presented many research projects in international and national settings. He has been awarded a number of prizes and awards for his research and audit work. He is a reviewer for three UK based peer reviewed surgical journals and an invited reviewer for the International Journal of Dermatology. He teaches on several international and national courses supported by the Royal College of Surgeons and the British Association of Oral & Maxillofacial Surgeons.